TWGHs International Funeral Parlour & Diamond Hill Funeral Parlour Promote Green Funeral
This year, TWGHs once again was awarded with the "Class of Excellence" Wastewi$e Label under the Hong Kong Awards for Environmental Excellence for our achievement in reducing waste. In the future, we will strive for our best in realizing the concept of"reducing waste" by encouraging staff to treasure what we have while sticking to the"Use Less, Waste Less in My Hands" Charter.
The Hong Kong Awards for Environmental Excellence was co-organised by the Environmental Campaign Committee and the Environmental Protection Department together with 9 organisations in the purpose of advocating environment management and environmental creativity notion as well as commending organisations dedicated to environmental protection.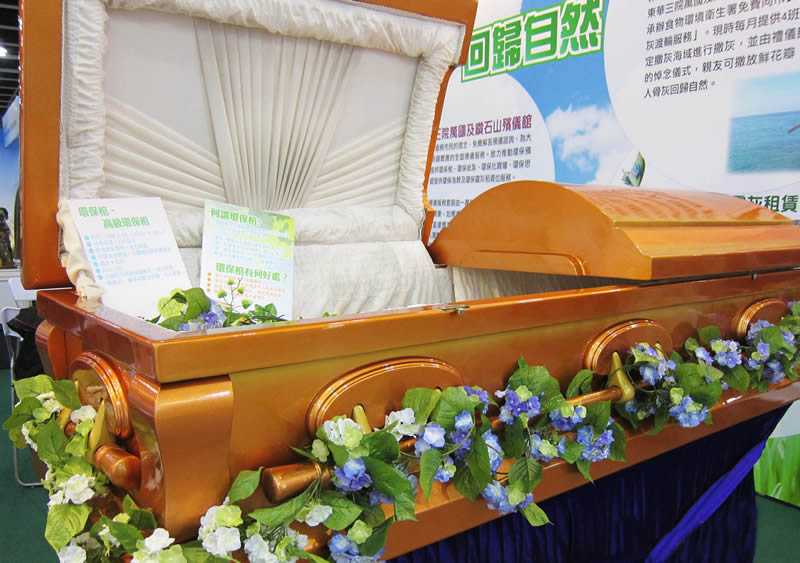 A golden eco-coffin made with honeycomb cardboard.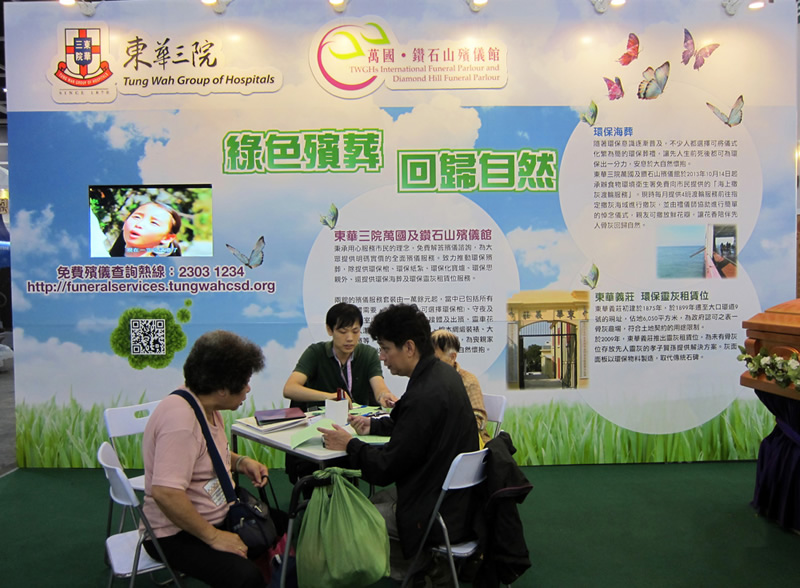 TWGHs International Funeral Parlour and Diamond Hill Funeral Parlour introduced the services of green funeral of TWGHs to the public at the Exhibition.
* 完 *