Sharing Seminar on "GPS to Friends" Social Competence Training Project for Students with ASD
Sponsored by the Quality Education Fund, TWGHs Ho Yuk Ching Educational Psychology Service Centre has conducted a 2-year social competence training project for students with Autism Spectrum Disorder (ASD), "GPS to Friends" from 2014 to 2016 in 5 TWGHs secondary schools. The Project aimed not only to develop a programme enhancing the social competence of students with ASD, but also to increase awareness on their social needs among schools and the community.
With the vision of supporting the whole-school approach and cultivating the parent-school collaboration, a total of 31 Secondary 1 to Secondary 4 students with ASD, 60 peer ambassadors, 31 parents, and 217 teachers participated in the Project. After 2 years of implementation and outcome study on its effectiveness, a resource package of this project was published in November 2016. A sharing seminar on the project was held on 28 November 2016 at the City University of Hong Kong, participated in by more than 300 education and counseling professionals from 200 primary and secondary schools. The TWGHs Ho Yuk Ching Educational Psychology Service Centre will disseminate the published resource packages to all secondary schools in Hong Kong to widen the project's impact.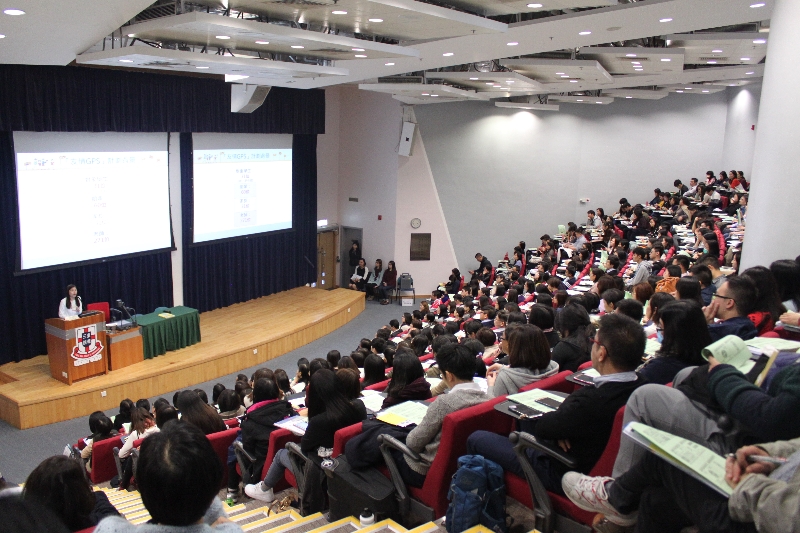 The seminar received overwhelming response from industry professionals.