12 Students Joined Anti-proverty Visit to Hebei Province
Twelve TWGHs secondary students joined other Hong Kong students in an anti-proverty visit to Xuanhua County, Hebei Province, Mainland China from 10 to 18 July 2016. The Trip, organized by Tsinghua University and coordinated by Tseng Hin Pei Charity Fund, helped the students gain insights about how people live in the remote parts of the Country. The interactions with the locals also allowed the students to experience different cultures and living conditions so they can better understand themselves and become more socially conscious.
Participating students and team leaders from Tsinghua University shared their experiences and the lessons they learned during the Trip at the Closing Ceremony cum Sharing Night that took place on 19 July 2016.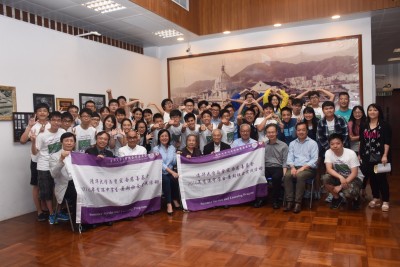 A group photo of guests and students at the Closing Ceremony cum Sharing Night.