Launching Ceremony of Fujian-Hong Kong Student Summer Camp cum Agreement Signing Ceremony between TWGHs and Fujian Sister-schools
On the invitation of Department of Education of Fujian province, 6 TWGHs secondary schools held a student summer camp from 20 to 25 August 2016 with 6 sister-schools in Fujian. During the Trip, TWGHs signed an agreement with headmasters and representatives of Fujian sister-schools on 21 August 2016, marking the beginning of even more collaboration in educational exchange activities in future.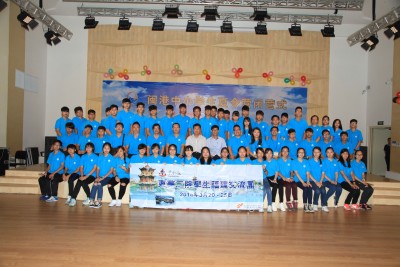 A group photo of TWGHs students exchange programme in Fujian.