Meeting of TWGHs and Beijing Delegation of GAPSK
A delegation from the General Aptitude Putonghua Shuiping Kaoshi (GAPSK) visited TWGHs on 28 October 2016 and was warmly received by Mr. Albert Y.O. SU, Chief Executive, and Mr. Kenneth WU Kee Huen, Education Services Secretary. With the purpose of improving communications and enhancing the relationship between TWGHs and GAPSK, both parties shared strategies on promoting the teaching of Putonghua, as well as adopting Putonghua to teach Chinese during the discussion. After the meeting, both sides expressed their wish to find more opportunities to co-operate in the future.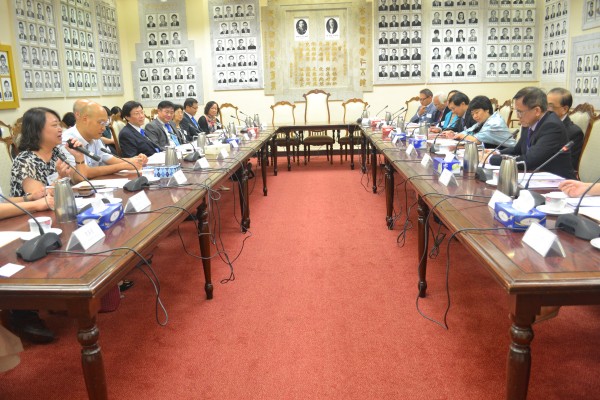 TWGHs representatives and the Beijing delegation of GAPSK exchanged views on Putonghua education.