Prize Presentation Ceremony for Student of the Year Award cum HKDSE Outstanding Awards
The Prize Presentation Ceremony for recipients of the Student of the Year Award and HKDSE Outstanding Awards was held on 17 December 2016. The awards recognise students with outstanding academic, extra-curricular and community service perfomance, as well as those had outstanding performance in the Hong Kong Diploma of Secondary Education Examinations (HKDSE).
There were totally 83 awardees from secondary schools, primary schools, kindergartens and special schools in the Student of the Year Award. Moreover, 25 students that performed commendably in the HKDSE were given the HKDSE Outstanding Award, with 16 of the recipients achieving Level 5* or 5** or above in 4 or more subjects.
The Student of the Year Award was established in 1980 at the aim of recognising students' outstanding academic and moral performance. There were over 2,200 students from TWGHs attended HKDSE this year. Over 70% of students achieved Level 2 or above in five subjects and over 40% students get the minimum University qualification for JUPAS.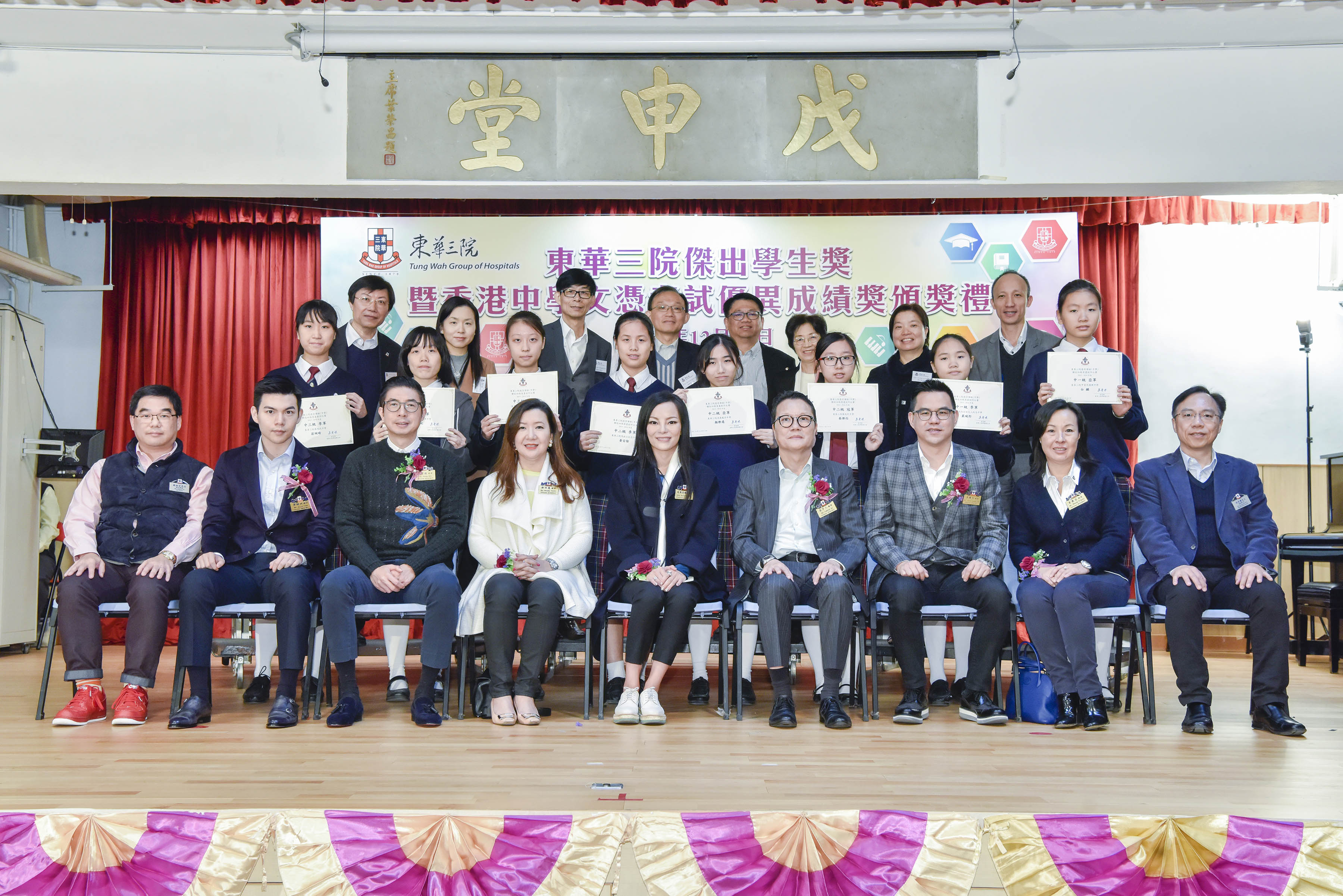 A group photo of Mrs. Katherine MA (front row, left 5), the Chairman, and Board Members with outstanding students of the Hong Kong Diploma of Secondary Education Examination