Soccer Ambassador Exchange Journey to Japan
Thirty-seven TWGHs primary students joined the TWGHs Joint Primary School Soccer Ambassador Programme Exchange Journey to Japan, which was held between 4 and 9 October 2016. With the generous support and assistance of the Consulate General of Japan in Hong Kong and the Tourism Promotion Division of Chiba Prefectural Government, TWGHs Soccer Ambassadors participated in a series of exchange activities during the Visit.
In the friendly soccer match with F.C. Tokyo Teenage Soccer Team, TWGHs Soccer Ambassadors displayed determination and sportsmanship in handling the challenges they faced. They also joined classes in a Japanese primary school, as a way to exchange their ideas and share their culture. The Ambassadors also performed an English drama conveying the "Tung Wah spirit" to Japanese students.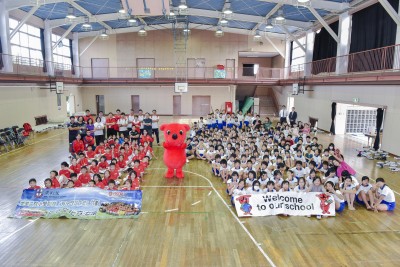 "Soccer Ambassadors" visited a Japan primary school in Chiba and had an enjoyable time with Japanese students.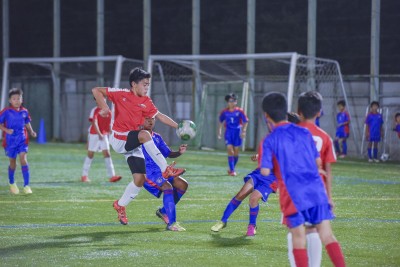 A friendly soccer match by our "Soccer Ambassadors" with F.C. Tokyo Teenage Soccer Team.