The 2nd TWGHs kindergartens "Every Child is an Artist" Art Exhibition
To further promote art education in TWGHs kindergartens, "Every Child is an Artist" — Art Education Development Programme of TWGHs kindergartens has progressed into its second year. The Art Exhibition was held at the Sha Tin Town Hall from 24 to 26 May, and the Kick-off Ceremony was held on 24 May with Mr. WOO Chun Sing, Principal Assistant Secretary (Kindergarten Education) of the Education Bureau, officiating.
The Programme aims to cultivate children's art appreciation skills and creativity by creating an artistic atmosphere at schools, encouraging them to embrace arts and realise their potential. Exposing students to arts and culture encourages them to express their inner feelings and demonstrate their creativity through artworks.
This year, 5 TWGHs kindergartens participated in "Every Child is an Artist" and created artworks with contemporary Asian art features. With a view to showing the fruits of endeavours of both teachers and students, more than 359 artworks by students, who experienced arts through interesting games, interactive activities, and picture books, were displayed at the Exhibition. With students' perception of the world shown in the artworks at the Exhibition, the public can understand their feelings about arts as well as their inner thoughts.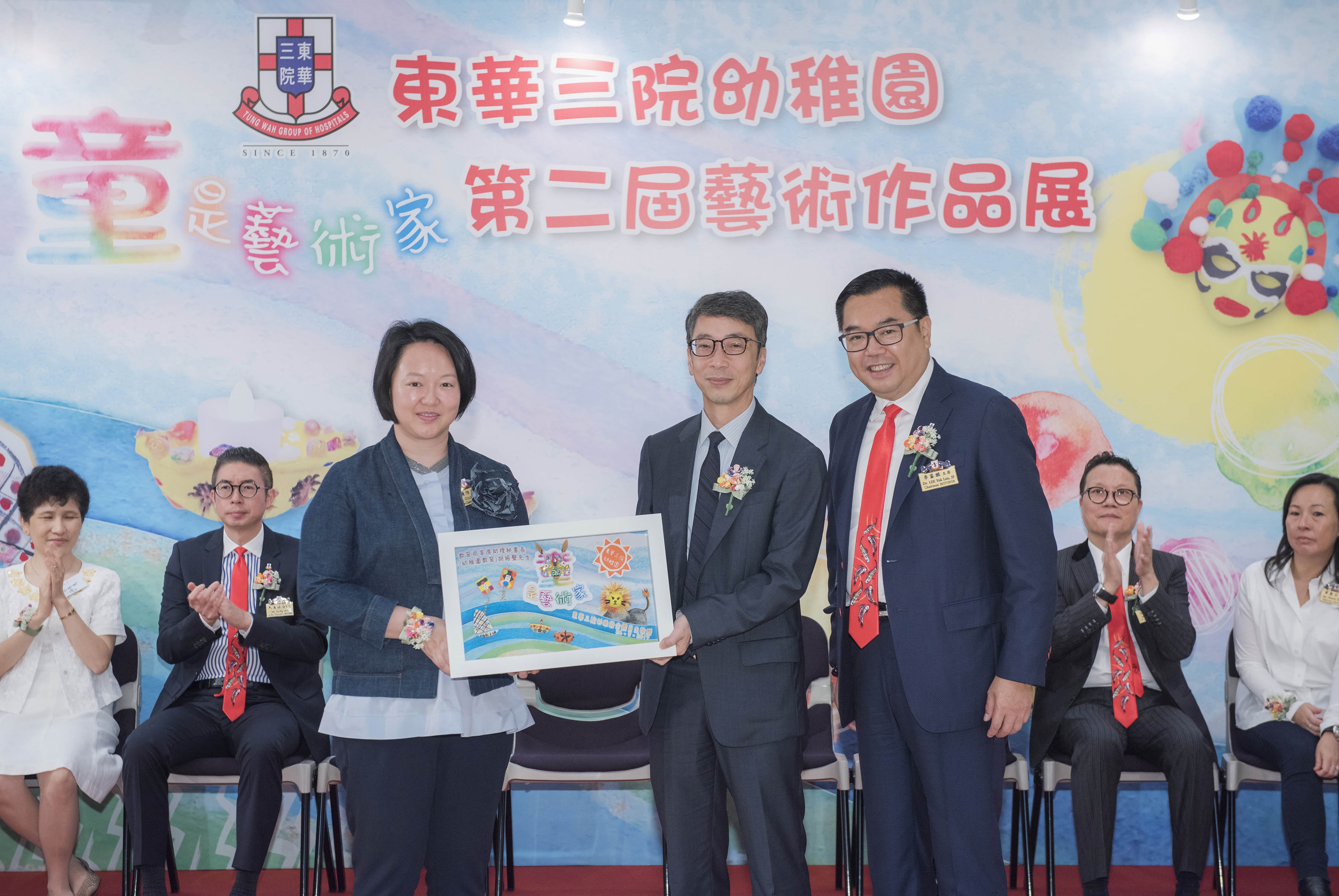 Accompanied by Dr. LEE Yuk Lun, JP (right), the Chairman cum Supervisor, Ms. Ginny MAN (left), Vice-Chairman cum Chairman of the Education Committee, presented a souvenir to Mr. WOO Chun Sing (centre), Principal Assistant Secretary (Kindergarten Education), Education Bureau.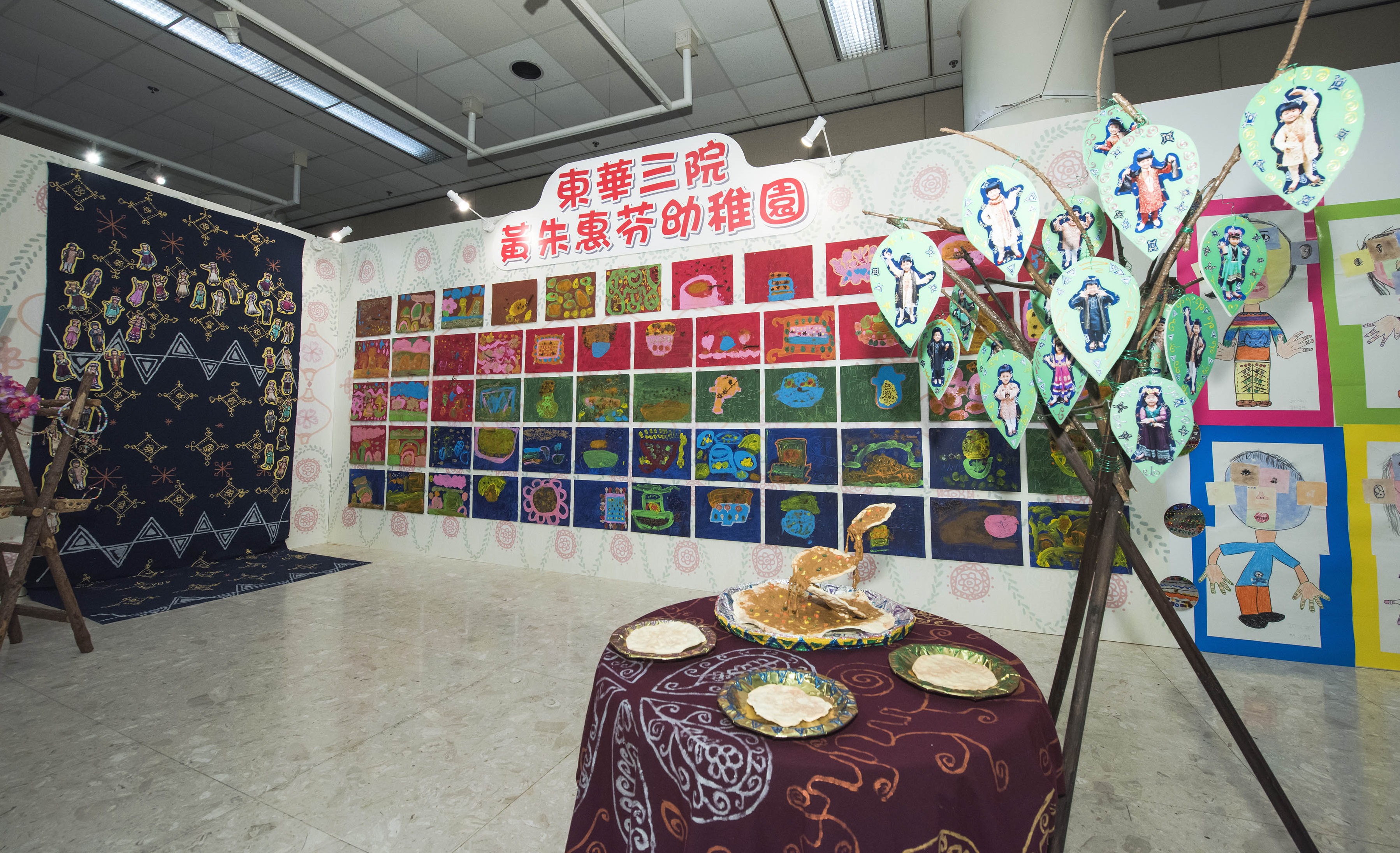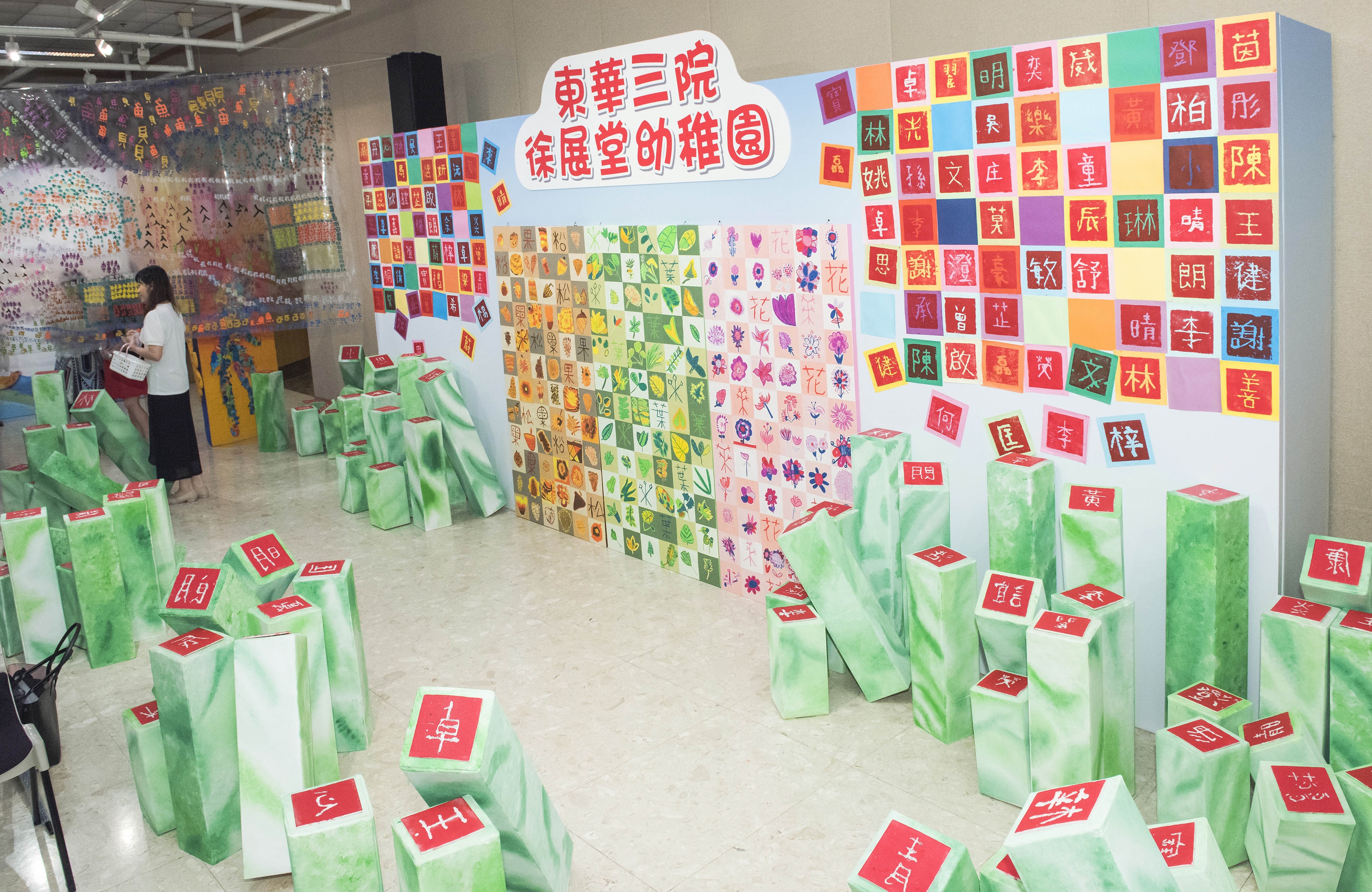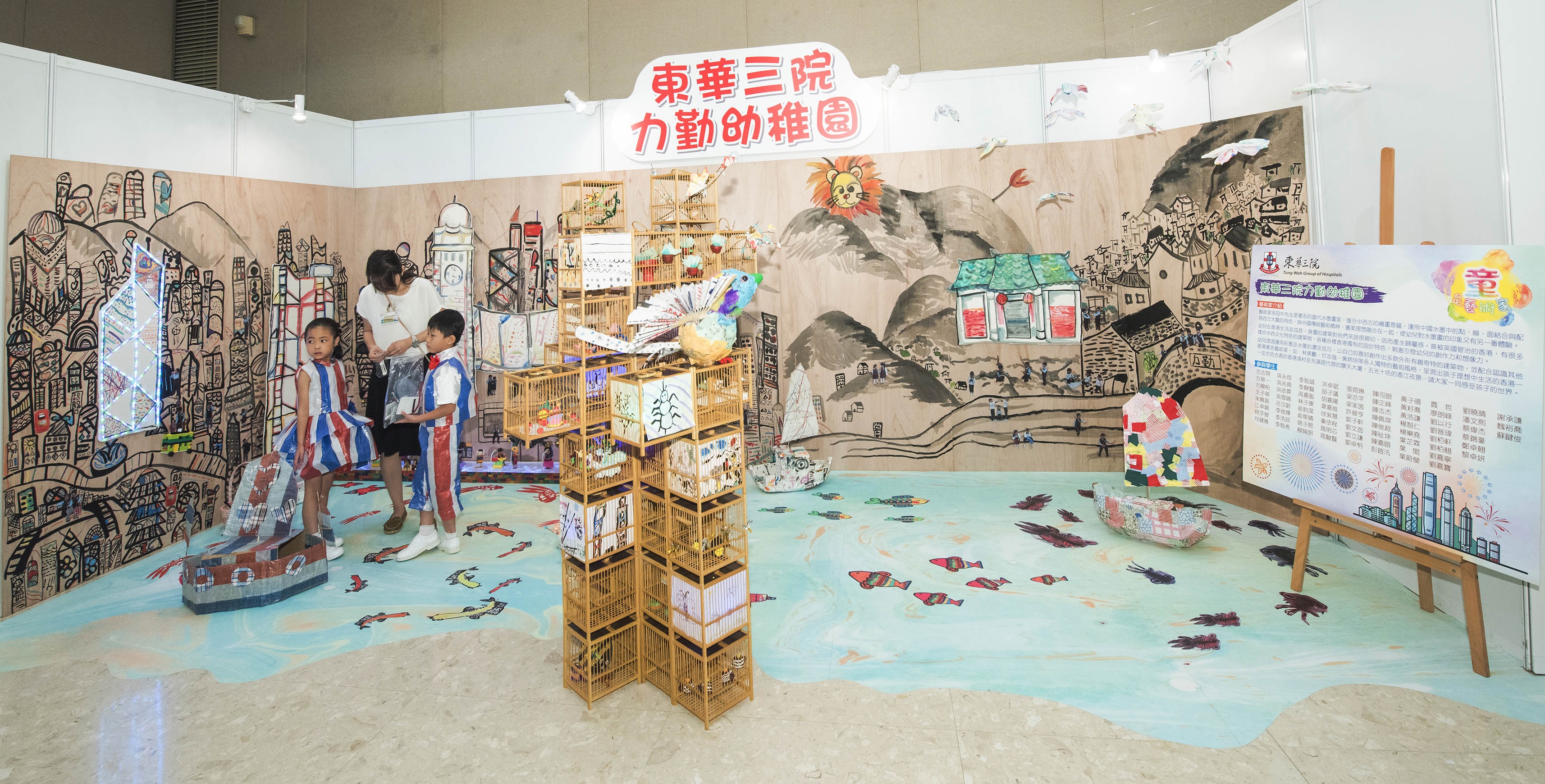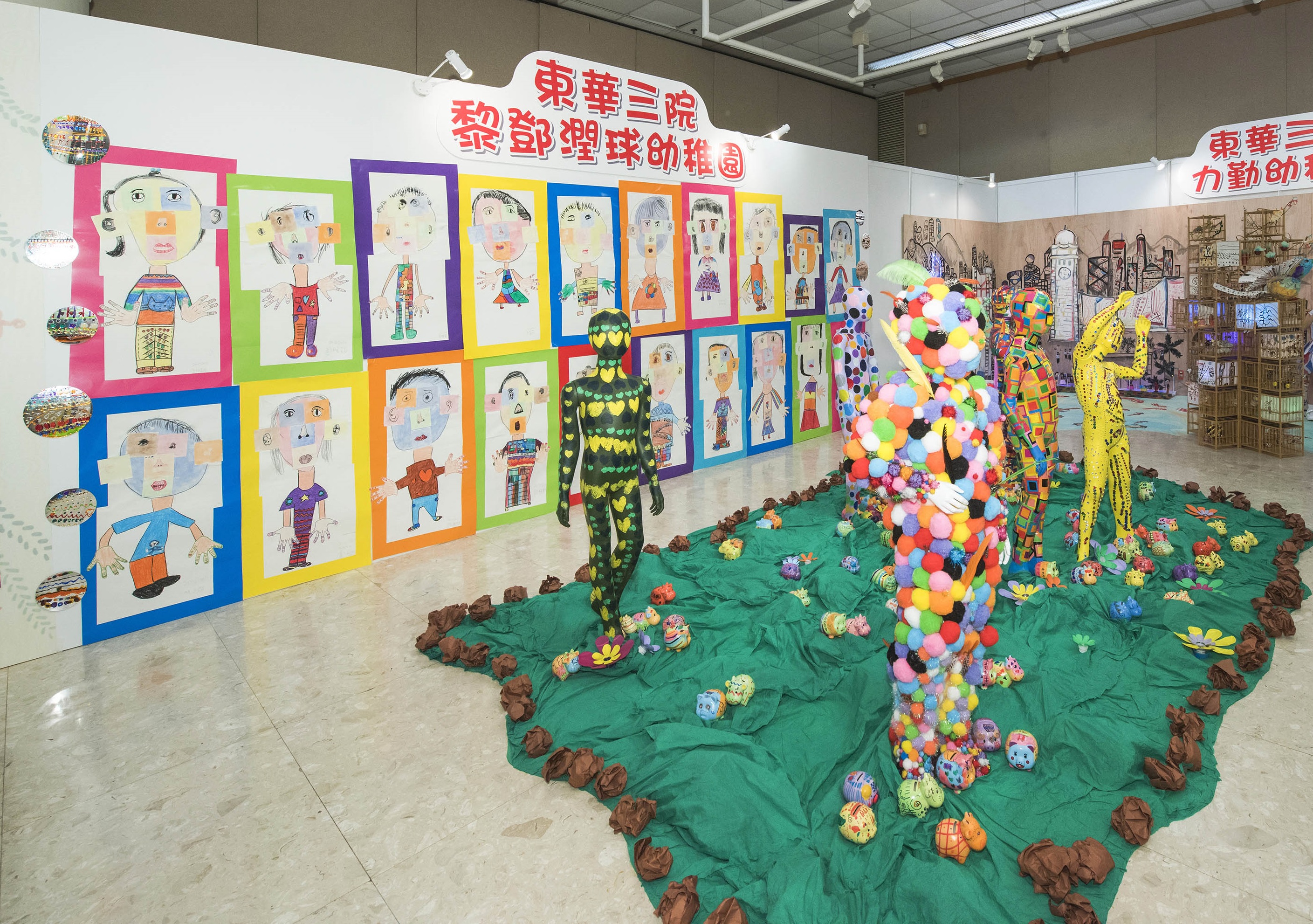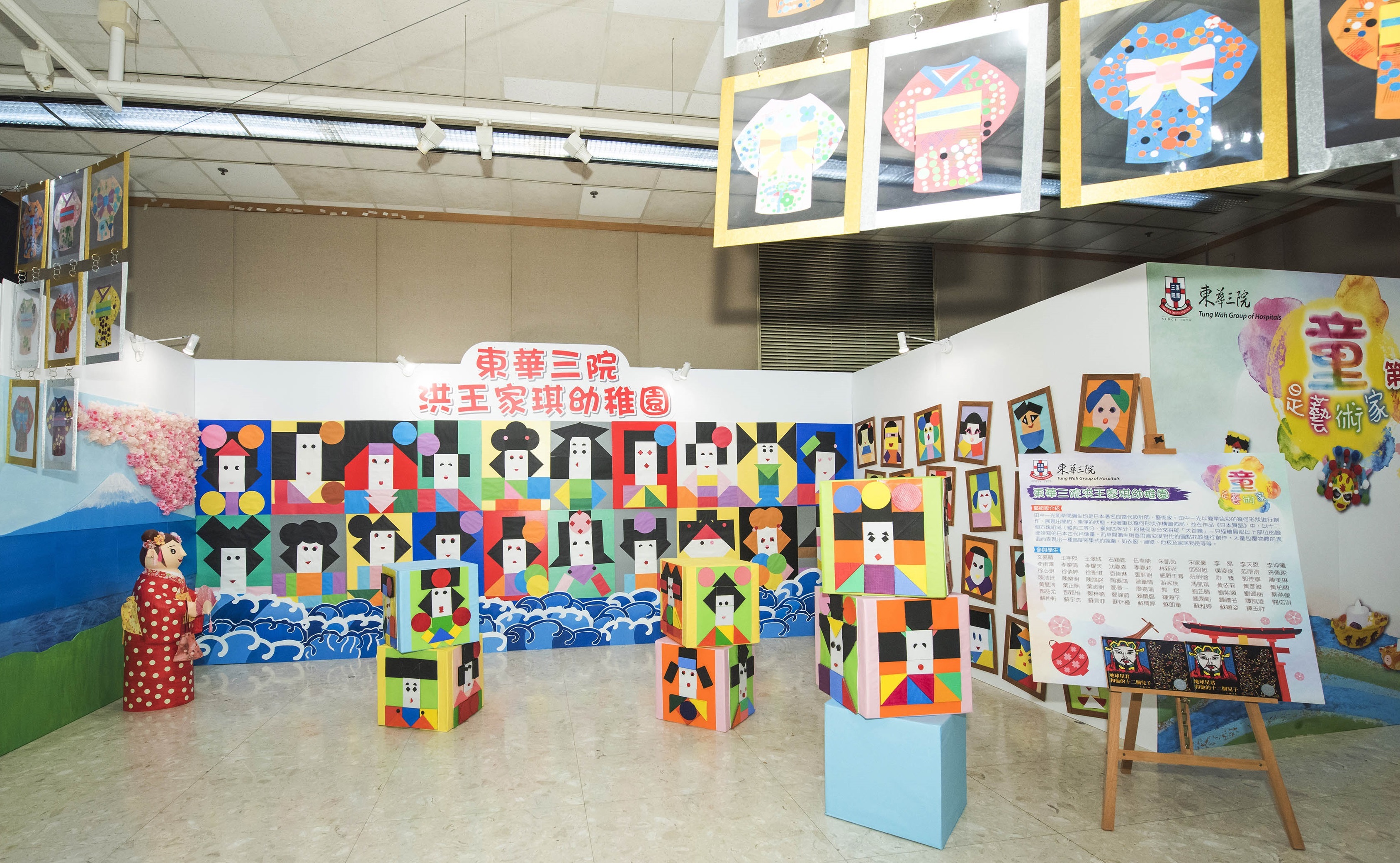 The artworks shown in the exhibition fully reflected the imagination and creativity of children.