TWGHs Joint Primary Schools Soccer Ambassador Programme – Health Talk
TWGHs has been cooperating with Arsenal Soccer School (Hong Kong) to organize the Elite Soccer Training Programme since 2012. To celebrate the programme's success, TWGHs has enriched it to become the new "TWGHs Joint Primary School Soccer Ambassador Programme", with the aim to integrate moral education with soccer training to promote whole-person development among TWGHs students.
A health talk was organized under the Programme on 9 April 2016 at TWGHs Lo Yu Chik Primary School with over 200 TWGHs students and their parents attending. Health and nutritional tips and the correct training methods for soccer athletes were introduced to the participants, who gave active and positive responses to the speakers. An education tour to Japan, which will be held from 4 to 9 October 2016, was introduced at the Event.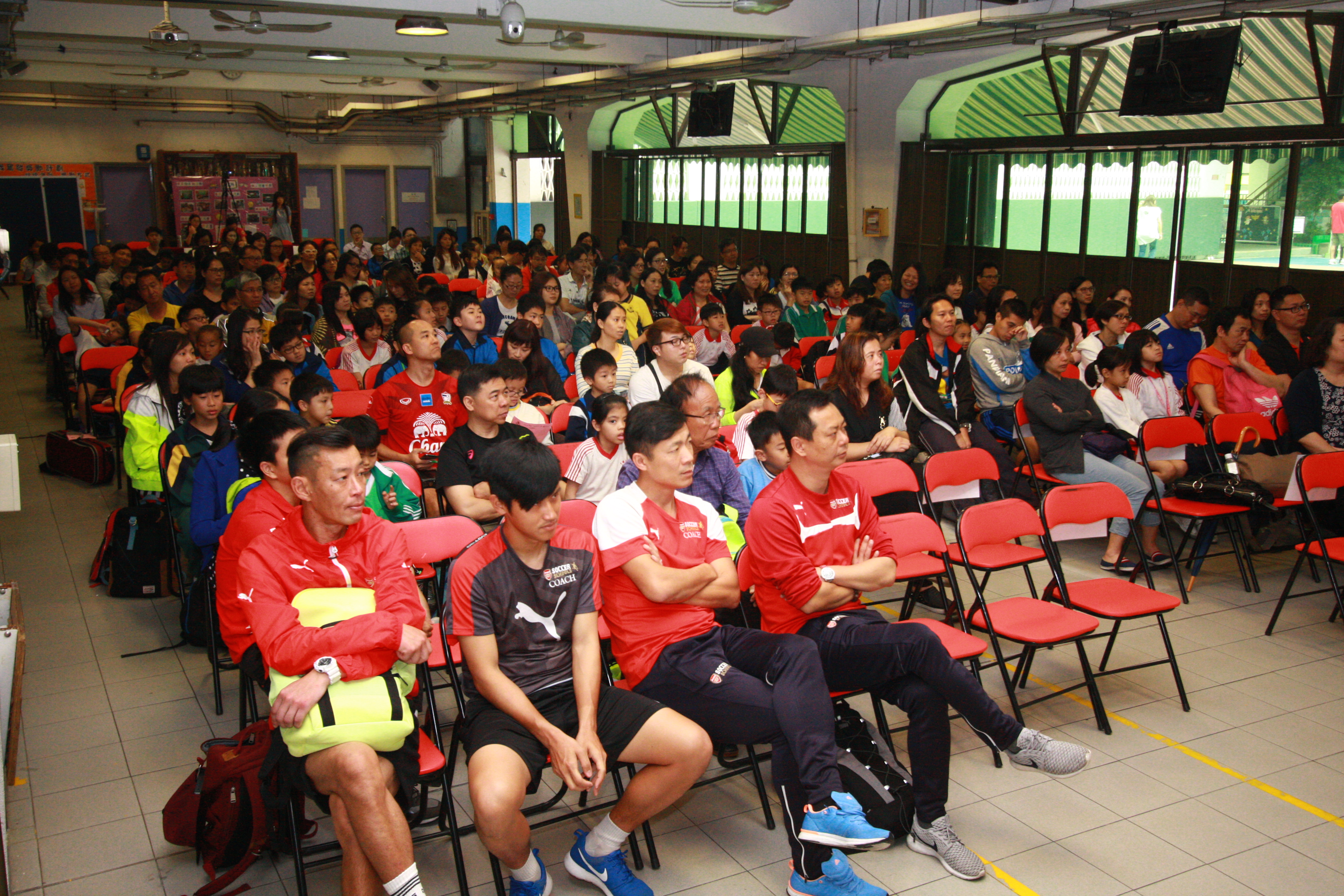 Over 200 TWGHs students and their parents listened attentively and gave positive responses.