TWGHs Visit to Sister Schools in Beijing
Dr. LEE Yuk Lun, JP, Vice-Chairman, led a delegation consisting of representatives from TWGHs Chen Zao Men College and TWGHs Kap Yan Directors' College to Beijing on 22 May 2016 to visit 2 famous secondary schools, namely Beijing 101 Middle School and Beijing Zhongguancunzhongxue. The delegation was invited to tour the well-designed campuses and to take part in sharing sessions with the local teachers and the production of traditional Chinese acting masks.
The visit laid the foundation for future exchange between Hong Kong and Beijing and a formal sister school agreement would be signed between TWGHs and the 2 schools in Beijing later this year. Under the agreement, TWGHs students will be able to visit the Beijing schools and experience school life in the capital city to enrich their learning and widen their horizons.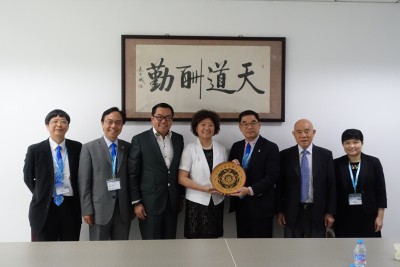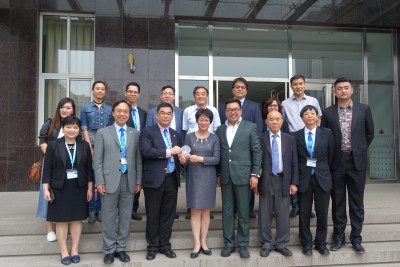 Dr. LEE Yuk Lun, JP, Vice-Chairman, led the TWGHs delegation to visit Beijing 101 Middle School (upper photo) and Beijing Zhongguancunzhongxue (lower photo).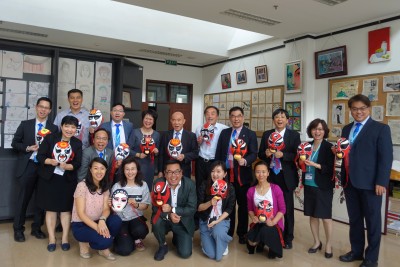 The delegation enjoyed the production of the traditional Chinese acting mask and took a group photo with the teachers of Beijing Zhongguancunzhongxue.