Medical Equipment Donation Scheme 2017-2018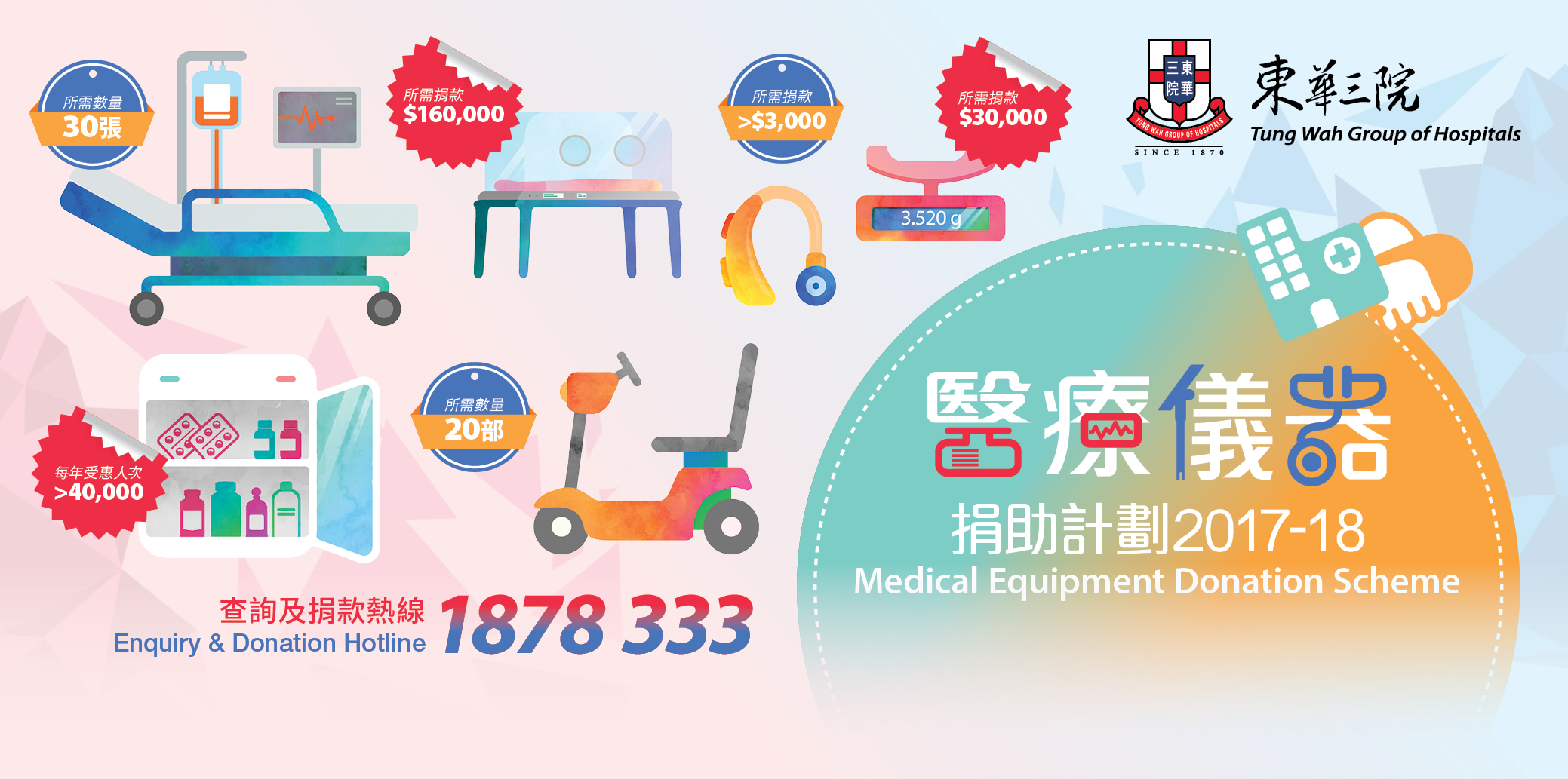 The Medical Equipment Donation Scheme is a long established project to raise funds for the five TWGHs hospitals as well as the community services centres for the procurement of medical equipment which is of imminent need.  We cordially invite your support for our Scheme.  Your kind and generous donation not only gives the patients and our medical team a helping hand but also enables us to provide more comprehensive medical care and attention for the elderly, disabled and the youth.
All direct expenses of the Scheme have been sponsored by TWGHs Board of Directors and no administrative costs will be deducted from the donations of the general public to ensure your donation will be fully used to finance the acquisition of medical equipment which will directly benefit the needy. 
Message from Chairman
:
Download Message
Donation Method & Acknowledgement
:
1.      Donation in support of the procurement of medical equipment

2.      General Donation

Remarks
:
1. TWGHs will start the procurement procedure upon receipt of the sponsorship.  Donor will be informed by written of the progress in due course
2. Photo of the equipment will be sent to donor once installation is completed.  Acknowledgement will be expired upon the disposal of the equipment.
Enquiry Hotline
:
1878 333
2859 7880 Medical Equipment Donation Scheme (for Hospitals)
2859 7597 Medical Equipment Donation Scheme (for Community Services)
Out staff will be glad to provide you with further details