Joint-School Career Seminar for "My Way" Life Planning Educational Project for Secondary School Students
Funded by the Home Affairs Bureau, TWGHs Ho Yuk Ching Educational Psychology Service Centre has launched a 2-year life planning project "My Way" for secondary school students of 16 TWGHs secondary schools for the academic years of 2016-2018. The Project aims at providing students with guidance on setting career goals and equipping them with the skills and knowledge towards life planning through various activities including seminars, education programmes and workplace experience programmes across their Junior Secondary years. Two joint-school career seminars were held on 11 February and 13 May 2017 with approximately 1,000 teachers and students participating. Ms. Ginny MAN, Vice-Chairman cum Chairman of the Education Committee, was invited to officiate at the Career Seminar on 13 May 2017, with the presence of Mr. LAM Cheung Chi, MH, Chairman of the Review Panel of the Commission on Youth, Home Affairs Bureau, Mr. TOU Yat Lung, Alex and Mr. TSUI Siu Lung, James, members of the Review Panel. Mr. Kimman WONG, Alumnus of TWGHs Kwok Yat Wai College cum Artist of the Music Nation Artists Management Company Limited, was the keynote speaker for the Event.
More than 20 TWGHs alumni have joined the 2 joint-school career seminars to share with the students their valuable experience of career establishment as well as up-to-date information about various industries, spanning from information technology, education, catering, art, medicine, sports to business and the government sectors.
Students were highly engaged throughout the events and were impressed by the alumni's sharing. Many participating students commented that the Events helped them to develop a more realistic career outlook and to get prepared for their dream career.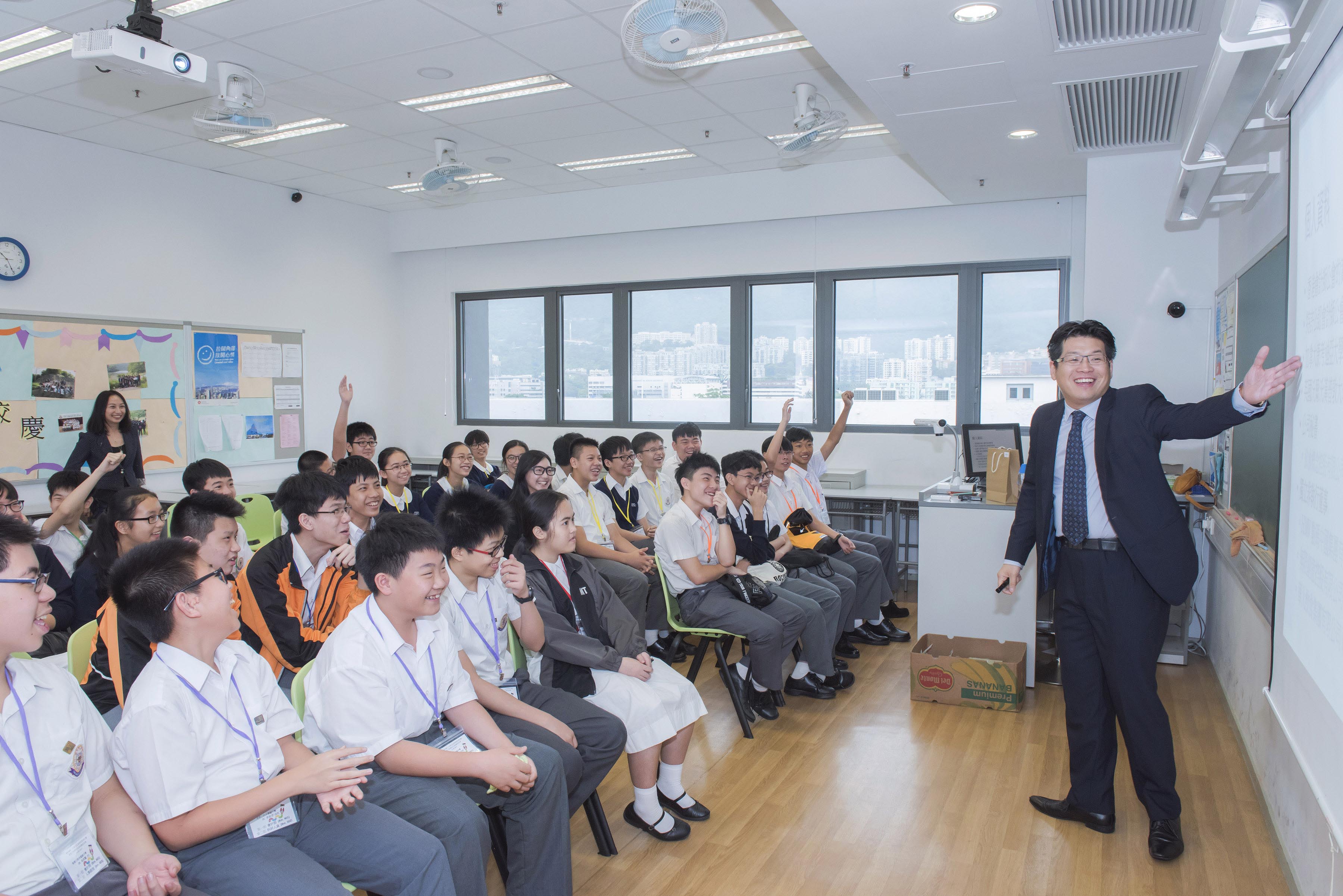 Students highly engaged in the alumni sharing session.