"International Conference on Parenting in the 21st Century"
Co-organized by Tung Wah Group of Hospitals and the Faculty of Social Sciences,
Department of Social Work and Social Administration of The University of Hong Kong
Nowadays parents face the burden of supporting their children through various stages of development. The importance of strong social support in enabling the healthy development of our new generation is well established. Yet, relationship building and nurturing between parents and children and adolescents, the connection between parenting, family life and the policy-making process warrants more.
Co-organized by Tung Wah Group of Hospitals and the Faculty of Social Sciences, Department of Social Work and Social Administration of The University of Hong Kong (HKU), the "International Conference on Parenting in the 21st Century" (ICP21) was successfully held between 20 and 22 October 2016 at the HKU with The Hon. Matthew CHEUNG Kin-chung, GBS, JP, Secretary for Labour and Welfare, Mrs. Katherine MA, the Chairman and Professor Peter MATHIESON, President and Vice-Chancellor of The University of Hong Kong officiated at the kick-off ceremony.
The Hon. Matthew CHEUNG Kin-chung pointed out at his Opening Address that young people are our hope and the leaders of tomorrow. We must do our best to nurture them and enable them to develop and realize their potential. In their formative years, no one is better than parents to help them develop decency and manners, respect diversity, cultivate independent thinking and pursue their goals in life. With Hong Kong facing the dual challenges of a fast ageing population and a dwindling workforce, every single young person is, indeed, an asset to our society. The number of young people aged between 11 and 23 is expected to fall from a high of 1.16 million in 1996 to 841 000 in 2024. With a rapidly dwindling youth population, we simply cannot afford to leave any youth behind, for every one counts.
The three-day ICP21 Conference aimed at bringing together human service practitioners, scholars, agency heads and policymakers in parenting, mental health and education to examine how best to support healthy parenting, as well as introducing the latest knowledge and best practices from around the world. To ensure a broad and balanced perspective, ICP21 featured local and international academics and parenting specialists, as well as parents and young people from the community. Nearly 1,000 people participated in ICP21.
Professor Frank F. FURSTENBERG Jr., Zellerbach Family Professor of Sociology, Department of Sociology, University of Pennsylvania, was the Keynote Speaker on the first day of ICP21 presenting "The Changing Family Landscape – Globally and Locally". According to Prof. FURSTENBERG, change in family systems are epidemic. Reasons for this epidemic, the regional and sub-regional lag or lead, and the process of this global transformation in family systems were discussed. Prof. FURSTENBERG also talked about the circumstances of change in Asia and several interesting dilemmas, including the challenges for parents in rapidly developing societies which is also an imminent agenda faced by politicians, policy makers and service providers.
As one of the Plenary Speakers, Dr. Patrick IP, Clinical Associate Professor, Department of Paediatrics and Adolescent Medicine, LKS Faculty of Medicine, HKU shared his views on "Neuroscience of Early Brain Development and the Role of Parenting" and discussed the importance of environmental influence and parenting on children's development and wellbeing. Both neuroscience and epidemiological studies told the importance of parenting, particularly in early childhood while both parenting style (positive & non-authoritarian) and parent-child activities (recreation & multi-exposure) are essential for academic performance and psychosocial well-being. Dr. Susan MORTON, Director and Associate Professor, Centre for Longitudinal Research, University of Auckland, Plenary Speaker on first day of the Conference, introduced "the New Generation of Kiwi Kids – Evidence from the First 5 Years of the Growing Up in New Zealand Cohort Study" at the Conference. This study is the country's largest and most comprehensive longitudinal one, following the lives of nearly 7000 children born in 2009 and 2010 from before they are born until adulthood which provided an in-depth understanding of what works in terms of early life environments that lead to resilience in facing early life disadvantages.
On the last day of ICP21, Professor Carolyn WEBSTER-STRATTON at the University of Washington, shared with the participants on how to prevent and treat aggressive behavior in young children and promote children's social, emotional and academic competence through the evidence-based Incredible Years Programs (IY). IY Series has been tested in multiple randomized control studies with 2 to 12-year old children diagnosed with conduct problem and attention deficit disorder. The IY curricula can be implemented by schools as early prevention programmes for teachers, parents and children. Dr. Sophie HAVIGHURST from Australia was the Plenary Speaker deliberating on "Tuning into Kids: An Emotion Coaching Parenting Program". Her speech focused on emotions and assisting parents to establish better relationships with their children through emotional coaching. According to Dr. HAVIGHURST, the way parents model emotional expression, the way they react to children's emotional expressions. "Tuning into Kids" program targets parents' awareness and responses to emotions in themselves and their children, with the goal of improving parent-child relationships, enhancing children's emotional competence and positively impacting children's social and behavioural functioning. She is the Associate Professor at the University of Melbourne.
For details of ICP21, please visit http://www.socsc.hku.hk/icp21/en/.
Since its establishment in 1870, TWGHs has been all along upholding its mission "To heal the sick and to relieve the distressed; to care for the elderly and to rehabilitate the disabled; to promote education and to nurture youngsters; and to raise the infants and to guide the children." Nowadays, TWGHs has become the largest charitable organization in Hong Kong. Fpor over a hundred years, TWGHs' medical and health, education and community services have developed rapidly to fulfill the needs of the society and to provide high quality services at low rates. Today, TWGHs operates over 303 services centres, including 5 hospitals and health services and 28 Chinese and Western medicine services centres, 53 education services centres, 215 community services centres that cover elderly, youth and family, rehabilitation and traditional services, whilst the Tung Wah Museum strives to promote, restore and preserve the heritage and relics of TWGHs. TWGHs Archives and Relics Centre has been set up to preserve TWGHs' valuable cultural assets.
* End *
For media enquiry, please contact at  2859 7608.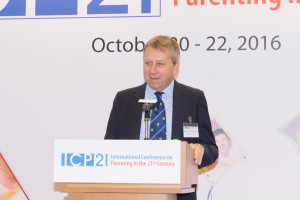 Welcoming Address by Professor Peter MATHIESON, President and Vice-Chancellor of The University of Hong Kong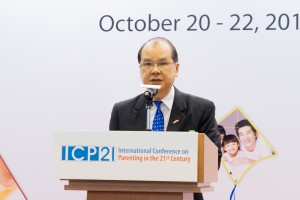 Opening Address by the Hon. Matthew CHEUNG Kin-chung, GBS, JP, Secretary for Labour and Welfare, Labour and Welfare Bureau, HKSAR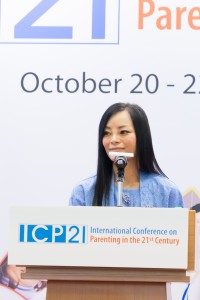 Vote of Thanks by Mrs. Katherine MA, Chairman of Tung Wah Group of Hospitals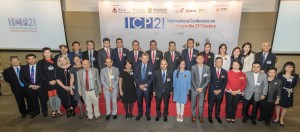 Group photo with Guests of Honours, Keynote and Plenary Speakers, Supporting Organization, Sponsors, Board of Directors of Tung Wah Group of Hospitals and representatives of the Co-organizers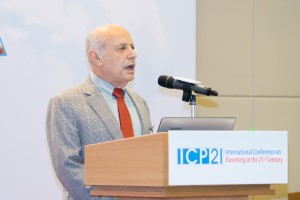 Keynote Speech by Professor Frank F. Furstenberg Jr., Department of Sociology, University of Pennsylvania